If you run your own business, you probably feel like you've got a hundred and one things to do at once. As a result, you start to let a few things slide… One of those might be your social media feeds. Do you want to update your social media? Firstly, take a look at it. What are you posting? How often? Is your content feeling a bit stale? You might even be repeating the same content again and again. However, it doesn't have to be this way! There are a few things you can do on your social media that will keep things feeling fresh without you having to invest much time. Read on to find out more…
Run a contest to update your social media
One of the easiest ways to update your social media and boost your engagement is by running a contest. Why not give away some of your products or services for free to one lucky winner? If this isn't an option due to the nature of your business, giving away a fun, generic prize like vouchers is another great idea. Simply post your contest and come back a week or so later to pick a winner. To get the most out of this content, ask entrants to like or follow your page, and to tag a few friends in the comments to enter. Just make sure you don't forget about it!
A social media takeover is a very easy way to update
Feel like your engagement is a bit low and you're not interacting with your followers enough? if you're really pressed for time, why not get someone else to do it for you for an hour or two? A 'social media takeover' is where someone else runs your social media for a while, interacting with your followers and bringing their own fresh perspective to it. Popular things for them to do include live videos on Instagram or Facebook and posting to your stories.
Make sure that they have something valuable to say and that your followers will want to hear from them! If you know someone who's an expert in your industry, why not ask them to do this for you? Don't forget to let your followers know who's taking over your account in advance, so they know when to tune in. Get them to promote it on their own social media too, and you could even get some of their followers coming over to say hello!
Like, comment and share for a quick update for your socials!
Another way to update your social media in a hurry is to spend just a few minutes each da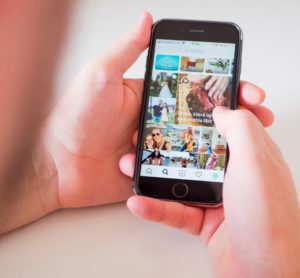 y interacting with others! Head to your preferred social media and see what the people you follow are posting! Give some of them a like, a comment, or even a share if you're feeling generous. Sharing, in particular, will help boost your engagement and push fresh content onto your feed. So, it's something that you should invest a little time in to get great results!
Stories are key
You might feel like you have no time to carefully curate a post for your feed. This is where stories, especially on Instagram and Facebook, come in. It's really easy to post a story of whatever you'd like! Share your latest feed post or even just talk about what you're up to that day. Your followers will love getting a personal insight into your day and it should really drive your engagement and update your social media quickly, without having to post on your feed!
Having fresh content on your social media shouldn't have to take up all your time! There are so many easy ways to keep on top of it in a hurry. What are your best tips for keeping your social media feeds looking their best? Share them with me below! Or are you still struggling? Why not get in touch here!