Instagram stories have become an integral part of our daily social media consumption. They're entertaining, interactive, and vanish after 24 hours, relieving us of the pressure to create the perfect content. As stories gain popularity, they've become a crucial component of Instagram strategies, playing a significant role in attracting new followers. However, posting random stories won't necessarily lead to an explosion of followers. There are certain strategies you should adopt to effectively use Instagram stories.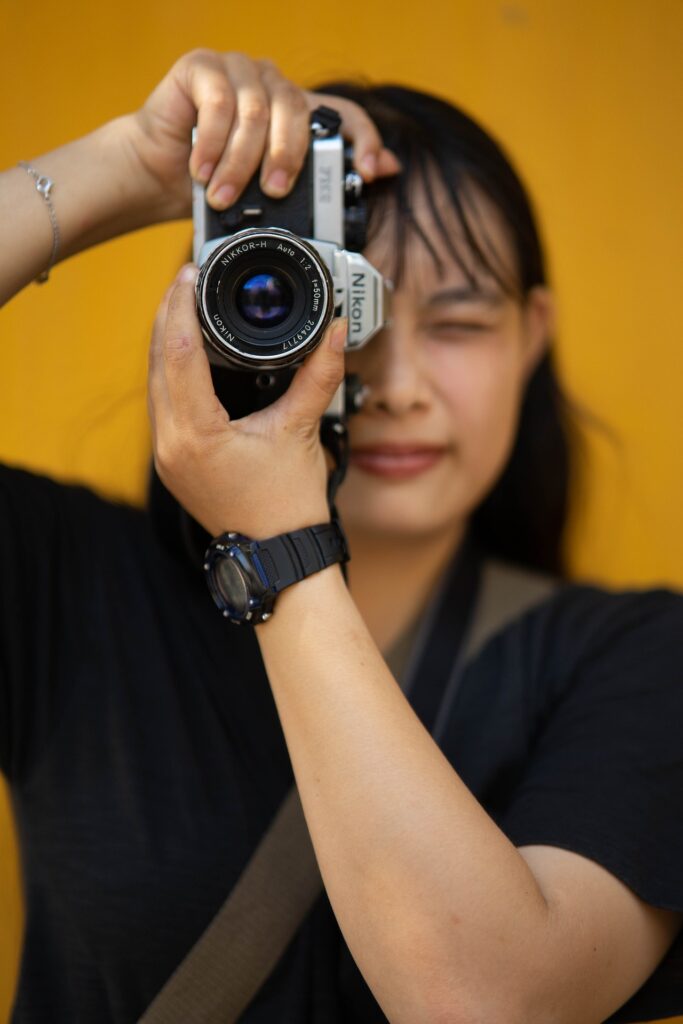 Looking to Amplify Your Audience with Instagram Stories – Start with these five tips.
1. Consistency is Key
Consistency in posting is crucial for maintaining engagement and visibility. For instance, if you're a fitness trainer, your content categories could be: Monday Motivation (inspirational quotes or success stories), Workout Wednesday (sharing a quick workout routine), Foodie Friday (healthy recipes or meal plans), and Self-care Sunday (tips for mental health and relaxation). This way, your followers know what to expect on different days, and it keeps your content varied and engaging.
2. Utilise Story Highlights when looking to Amplify Your Audience with Instagram Stories
Story Highlights can be used to categorize your content and make it easily accessible for your followers. For example, if you're a clothing brand, you could have separate highlights for "New Arrivals," "Sale," "Behind the Scenes," and "Customer Reviews." This way, a potential customer visiting your profile can quickly find the information they're interested in, increasing the chances of a purchase.
3. Engage with Stickers
Stickers can be used to increase engagement and reach. For instance, a restaurant could use the Location Sticker to tag their location in a story featuring their special dish of the day. This story could then appear in the public stories of that location, increasing visibility. Similarly, the Mention Sticker could be used to share a customer's post about their dining experience, encouraging others to share their experiences too.
4. Clever Use of Hashtags
Hashtags can significantly increase your reach and help you to amplify your audience with Instagram Stories. For example, a travel blogger could use hashtags like #TravelTuesday or #WanderlustWednesday in their stories to reach a wider audience interested in travel content. To keep the story visually appealing, these hashtags could be minimized in size or matched with the background colour.
Hashtags are a powerful tool to increase your reach on Instagram. However, finding the right hashtags for your posts can be a bit of a challenge. Here are a few strategies to help you identify the most effective hashtags for your content.
Firstly, consider the relevance. The hashtags you use should be directly related to the content of your post. For instance, if you're a vegan chef sharing a new recipe, you could use hashtags like #VeganRecipes, #PlantBased, or #VeganFoodShare.
Secondly, think about your audience. What hashtags are they likely to be following or searching for? If you're a local business, using location-based hashtags can help you reach your local community. For example, a coffee shop in London could use hashtags like #LondonCoffee or #UKCoffeeScene.
Thirdly, don't overlook niche hashtags. While they might have fewer posts, they can help you reach a highly engaged audience. For instance, if you're a yoga instructor, instead of just using #Yoga, you could use more specific hashtags like #YogaForBeginners or #YogaMeditation.
Lastly, keep an eye on trending hashtags. If there's a trending hashtag that's relevant to your brand, jumping on the trend can give your content a significant visibility boost. However, make sure the trend aligns with your brand values and message.
Remember, Instagram allows you to use up to 30 hashtags in a post, but this doesn't mean you should use that many. A good rule of thumb is to use between 5 and 10 relevant hashtags per post. This way, you can maximise your reach without overcrowding your caption or coming across as spammy.
5. Deliver Your Message Swiftly
Given the fleeting nature of Instagram stories (especially when you are looking to amplify your audience with Instagram Stories), it's important to convey your message quickly. For example, a non-profit organization could share a story with a clear call-to-action like "Swipe up to donate" or "Click the link in our bio to learn more." This ensures the message is quickly understood and can prompt immediate action from the viewer.
Remember, the key to success with Instagram stories is consistency and engagement. By regularly implementing these strategies, you'll be able to gradually grow your Instagram audience and increase interaction with your content.
Got any other ideas to Amplify Your Audience with Instagram Stories – drop them in the comments below!